The Best Care
for Your Pets
Your Choice in Professional Pet Sitting Services
The Best Care
for Your Pets
Your Choice in Professional Pet Sitting Services
Overnight Pet/House Sitting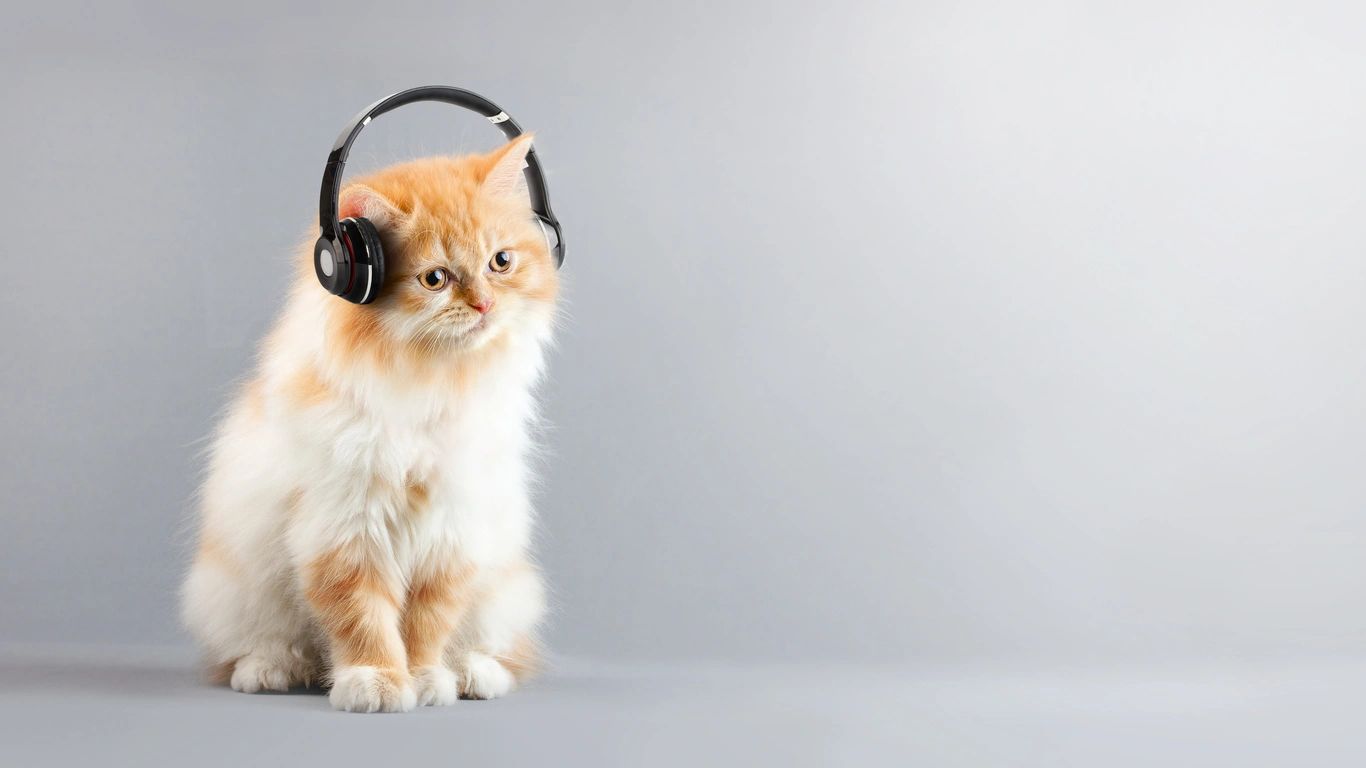 Welcome to the Site Where Your Pet Is Number 1!
Thank you for visiting our website. We serve Reno, Sparks, and its surrounding area. We have cared for animals of all types and sizes, ranging from dogs, cats, fishes, horses, and much more.
Like you, we share a passion for pets, and during "downtime" we are volunteers at the Nevada Humane Society.
Our purpose is for you to have total peace of mind, when leaving your beloved pets in our care. We know it is scary to leave them with total strangers, but not to worry, they will have lots of love and tenderness during the time we are with them.
The best thing that you can do for them, is to keep them in their safe home environment, with as little change as possible, from their normal routine. That's where we come into play. We come in and tend to their every need. We let them out to do their business, take walks with them and ensure they are exercised during your absence.
We provide them fresh food and water, clean whatever needs cleaning, and, of course, play and loving time is a must. What more could they ask for? For you to hurry home so they can rush into your arms. But they will not be traumatized by travel, strange smells and places, hard cages, or exposed to illness from other animals.
If your dog or cat has a voice, he/she would say: "Give me Angel Pet Sitting."
Our combination of experience and training gives you a very qualified professional pet sitter, which ensures you Total Peace of Mind, for the welfare of your pet or pets.
We feel honored to have the family of the popular T.V. series "Lassie" as one of our clients.
Look! I am the King of my own domain!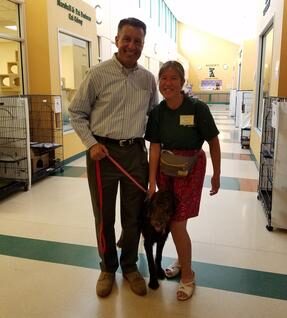 Enjoying Charlie with former Nevada State Governor, Brian Sandavol at
Nevada Humane Society, Reno
Volunteering at PetSmart for the Nevada Humane Society in Reno
References
The gal from Angel Pet Sitting was great! My dogs loved her, and the yard was spotless. I will come back again!
- R. Buscher
This is a hands-on company run by people who truly love animals. I was very impressed.
- A. Delph
Angel Pet Sitting not only watched over my four cats when I was called away for urgent business, but stored the newspaper and made sure that nothing went awry during the winter months. I will use them again, and tell my friends. Thank you for the great care of my pets.
- S. MacFarlane, PhD.
I've used pet-sitting services in the past, and had been disappointed with their level of service. The staff accomplished the items on my list, and was completely professional. My faith in service business is restored. I endorse Angel Pet Sitters wholeheartedly.
- J. Reid
"I was gone for 3 weeks, and my worries were taken care of by Angel Pet Sitting personnel. Not only were my pets safe and happy, but knowing that I planned to sell my house, repairs were made at no additional cost. I recommend their services highly."
- R. Ligget
I wanted to thank you again for the service that you provided for MacKenzie and Chloe while we were away. Having never used a pet sitter, we were a little skeptical of the idea but we needed someone to watch our pets while were were away for a week. When I found your website and read the reviews, I knew we had found who we were looking for. This was confirmed upon meeting you. Your interaction with our pets was amazing. Our cat hates everyone except us, and she instantly felt comfortable with you. When we leave for an overnight trip, we leave some food and water out for the cat and dog and hope for the best. We usually come home to hungry, lonely pets and possibly an accident (and the smell that lingers afterwards). When we returned home from this 5-day trip we entered a home that was clean, smelled fresh, and had happy pets. They each had food and water, the litter box and yard were clean, and I think they may be missing you more than they missed us. From now on, we will be calling you even for those overnight trips. You are professional, courteous and dedicated. We can't thank you enough. Thank you for allowing us to have a wonderful trip without worrying about our pets back home!
- S. Hiatt
Tina and Tony are great pet sitters. They had our two and I came home to very happy pet family. Would not hesitate to have them again.
- P. Eby
We are home, and everything is great here, thanks for such a good job. There is not many people I'd trust with my pets, but you do a wonderful job! Everybody is happy and ready for dinner. Thank you so much.
- J Shields
I love using Angel Pet Sitting Services - Tina and Tony are so reliable and caring - their motto - peace of mind- is so right- when I have them take care of my pets while I am away on business or personal travel, I do have peace of mind. They take great care of my dog and cat and understood and work with their personality quirks (my dog is a "velcro boy" - he just loves attention!). I wholeheartedly recommend their services. I like that they send photos of my pets and keep me updated while I am away.
- M. Blomquist, PhD.
Phone references will be provided upon request.